How do I come out as bisexual? We don't hear the answers to that question so much, because most of what is written about coming out is from the perspective of coming out as gay. What does it mean to be bisexual? And how does a man start identifying as bi?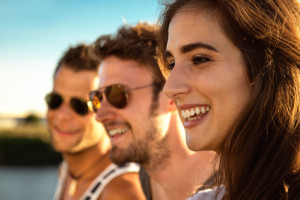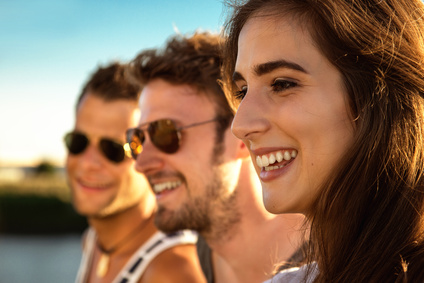 I wanted to write something about coming out as a bisexual man. Something that might be inspirational and supportive, not to mention encouraging, of those who are seeking to feel better about their sexuality. I have included some thoughts of my own at the end of this article. But rather than just give my professional opinions, I decided to let the stories of bisexual men speak for themselves. So in the following blog I have linked to some news stories and sites that might be helpful or even offer guidance to bisexual men who want to reclaim their sexuality.
True Stories of Bisexual People
The last couple of years have seen a large number of athletes, actors, singers, writers and other public identities share their private bisexual identities with others. Often the choice to do so has been made in the hope of improving life for other people who are struggling with their gay or bi identities. The men in these bisexual narratives firstly had to come to terms with their sexuality themselves, before announcing it to the world. But I wouldn't be surprised if sharing their stories also helped them in feeling good about their sexuality.
Conner Mertens was a student-athlete and promising American footballer when he decided to pitch his true story to the world. Apparently he was the first college footballer in the US to come out publicly while still playing.
Lee Ryan and Duncan James, two of the four guys from British pop band Blue, have now revealed they had consensual sexual experiences with men, and enjoyed them. Duncan has also come out as bisexual.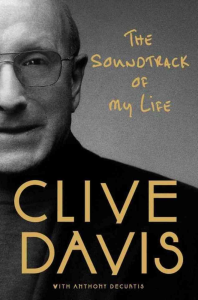 Clive Davis, renowned producer of recording artists like Whitney, Santana and Kelly Clarkson came out in his memoir 'The Soundtrack of My Life' last year saying 'you don't have to be one thing or the other'.
"I never stopped being attracted to women. Bisexuality is misunderstood; the adage is that you're either straight or gay or lying, but that's not my experience. To call me anything other than bisexual would be inaccurate"
'The Soundtrack of My Life' is available on Kindle or as a regular book.
In 2013, American musician Tyler Carter came out as bisexual in support of a performance venue employee for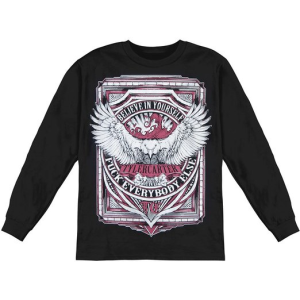 wearing a marriage equality t-shirt. Tyler Carter has his own range of clothing you can buy here. The slogan on one of Tyler's shirts is "Believe In Yourself".
Tre Melvin, an American Youtube blogger and comedian with millions of followers came out as bi when he was just 21.
"I've spent my entire life, 21 years, living for everyone else. I can't tell you how many times I've tried to change myself to meet the standards and expectations of society and I'm tired. I'm tired of caring about what people think and I'm tired of living behind a mask so I'm burning it".
Famous Men who have Come Out as Bi
Bisexual guys in the public eye are not something new.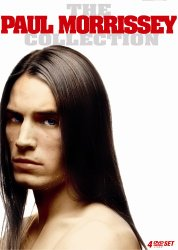 Joe Dallesandro, made famous as a sex symbol by Andy Warhol in the late 1960s, has been married 3 times but identifies as bisexual. His most known films are Flesh, Trash and Heat.
And another actor famous for his masculine roles from the 1950s onwards, Marlon Brando, once said "Like a large number of men, I, too, have had homosexual experiences and I am not ashamed." His autobiography is called 'Songs My Mother Taught Me'.
Lou Reed, who passed away in 2013, was openly bisexual and wrote a song about receiving shock treatment (which obviously did not work) when he was still a teenager. That song is called "Kill Your Sons". Shortly after Reed's passing, Mick Wall wrote this biography called Lou Reed: The Life.
Back to present day identities, Mike White who is a film writer (Dawson's Creek, Orange County) and actor (School of Rock, Stepford Wives) is openly bisexual. He has spoken about how his sexuality inspired Orange County:
"If you substituted `I'm a writer' with `I'm gay,' you could certainly see there is a veiled coming-of-age gay story there."
Standing up for your sexuality takes courage.
Some people are in less welcoming circles than others.
Also in 2013, 41 year old British Conservative Party MP Daniel Kawczynski told the party he was bisexual. He had split with his wife in 2011.
"It is very important to show the youngsters that it is perfectly acceptable and normal to be open about your sexual preferences. I have always been with women. Now, I have met a guy."
Paranormal investigator Ryan Buell of Paranormal State came out as bisexual in 2010. In his book of memoirs, he talks about his efforts to reconcile his sexual orientation with Catholicism.  "I've decided to share my sexuality and struggle over faith in hopes that others will no longer feel as though they are alone or that they can't be religious." You can buy his book here.
Some of the public identities who are attracted to both men and women have declined to use the term 'bisexual' but made it clear that their orientation is not limited just to either men or women.
African-American singer-songwriter and rapper Frank Ocean says that life is dynamic and comes along with dynamic experiences. While refusing to describe himself as bisexual, he has shared, through Tumblr, that he is thankful for loving a man. Reviewers have called Frank Ocean's music 'tender and engrossing', 'brave' and 'pulsing with electro-soul grooves, vintage jazz-funk'. It's available here on Amazon.
Another musician, Michael Stipe (REM) has indicated that he is mostly attracted to men but also to women. When AIDS appeared in the 1980s he says he felt frightened. "I wasn't troubled or confused, but I just felt there wasn't a place for me. I hate and refuse to apply the term bisexual to myself. It doesn't seem appropriate. It feels like just another label".
Descriptions of Sexuality Can Change
The way men describe their sexuality can change over time as well.
In 1994 Billie Joe Armstrong from the band Green Day said, "I think I've always been bisexual… It's a beautiful thing". More recently he has said he doesn't want to classify himself as anything. He has said the song "Coming Clean" was about questioning himself. "I think it's a process of discovery. I was willing to try anything."
Seventeen and coming clean for the first time
I finally figured out myself for the first time
I found out what it takes to be a man
Well, Mom and Dad will never understand
What's happening to me
If you want the music for Coming Clean on mp3, you can get it here.
British Olympic diver Tom Daley announced his bisexuality over Youtube. A few months later, he told media he was gay. Here is the video from when he first came out…
Ok, so all these people are in the public eye. Some might say that makes it easier for them to be open about their bisexuality, some might say it makes it harder. But ordinary people who are not celebrities also pluck up the courage to claim their identity. Zach Gibson came out on Facebook last year and received a note back from his mother.
"Your sexual orientation does not define you. You are still the boy who forever won my heart. The only thing that concerns me is the number of empty soda cups and tea bottles in your room. Throw them away before ants come inside. I love you always, Mom."
Bisexuality: It Gets Better
The 'It Gets Better' Campaign on Youtube includes a diversity of people talking about their experience of bisexuality:
These classifications of sexuality have been constructed in particular cultures at particular times and often to help explain phenomena that don't fit the dominant social 'norms'. There are no proven genetic tests of sexuality. Same sex orientation and desire is quite natural and nothing new. The labels we use and the way people divide up sexuality changes from culture to culture. On my Forward Therapy site, I have written a post that responds to the questions 'What is Bisexuality?' and 'How Do I Know if I am Bi?'. Take a look if you would like to read more about my own perspectives as a psychotherapy professional. You are also welcome to contact me if you are interested in a Skype consultation or email exchange or if you would like to meet in-person.
What are your experiences of bisexuality? Feel free to share them with others in the comments section below…